5th Annual Labour/Trade Union Conference 2018
Theme: Empower Trade Unions: Create Relevance and Industrial Harmony
Date:
August 14th -17th, 2018.
Venue:

Western Bricks Hotel, 2 Club Avenue, Beside Enugu Sport Club, Enugu State, Nigeria.
Fee:
Participants based outside Nigeria $500 or Participants based in Nigeria N69,500
---
CONFERENCE OBJECTIVE
The Trade Union Movement the world over has recently more than at any other time in its history come under severe stress and threats as a result of internal and external pressures that have arisen out of the changing global socio-economic relations and weakening internal capacities and capabilities to respond adequately and creatively to the challenges.
Collective bargaining has come under serious survival tests undermining the capacity of the Unions as platforms for articulating, negotiating and projecting the interests and expectations of workers the world over. Terms and Conditions of employment have all worsened with dire consequences for Industrial Relations and the Socio-economic framework.
The implications of this are increasingly lowering of labour standards the world over especially in under developed economies like ours. The abuse and violation of workplace and workers' rights and privileges are becoming increasingly commonplace. Intimidations, harassment, breaching of the Rule of Law, impunity and flagrant resort to unconventional means to resolve employee relations issues have all taken centre stage.

It is therefore imperative to state that new challenges have emerged and employers of labour both in the Public and Private sectors have adopted new strategies and tactics in conducting Human Resource management and overall Industrial Relations practice. These new practices and challenges are mostly skewed against the working people and in the long run the continued survival of organisations.
CONFERENCE PROFILE
The aims of this conference shall amongst others be;
– To equip Trade Union leadership at all levels with new leadership strategies
– To build increasing working class consciousness in the leadership
– To inculcate in the leadership at all levels new tools and skills for engaging the social partners
– To expose the leadership of the union to some of the emerging challenges to trade unions globally and in Nigeria.
– To build in trade union leaders especially the new comers the principles of Union rights and limitations
– To ensure that the Union is capable of providing benefits to its membership in the future
– To keep the Unions strategically evolving and relevant to the Management and the workplace.
– Finally, to equip the leadership with necessary skills to ensure the continuous survival of the union in a constantly changing world.

CONFERENCE CONTENT

The History and Principles of trade unionism
Negotiation techniques in a changing society
Workers' Rights and Employers' prerogatives in the workplace
Democratic Dissent and trade Union Activism
Rights abuses and violations in the workplace: Role of Union activists
Leadership issues and challenges within the trade unions in Nigeria
Tripartism in the context of global pressures and internal vicissitudes
Survival/relevance of trade unions in Nigeria – tools for engagement
Creating a symbiosis between Management objectives and Trade Union Objectives
Obstacles to effective organising in trade unions
Workplace harmony and responsive trade union actions
Management – Trade union partnership for organisational survival: Issues and challenges
Industrial Harmony: issues and challenges
The structure, Functions and Objectives of Trade Unions
TARGET AUDIENCE
The programme is designed for Trade Union Leadership, Management Staff, Human resource Managers, Employee Relations Managers and Union Members
ACCOMMODATION: This Conference is non-residential. Participants are to lodge in hotels of their choice near the conference centre. A list of these Hotels will be provided on request.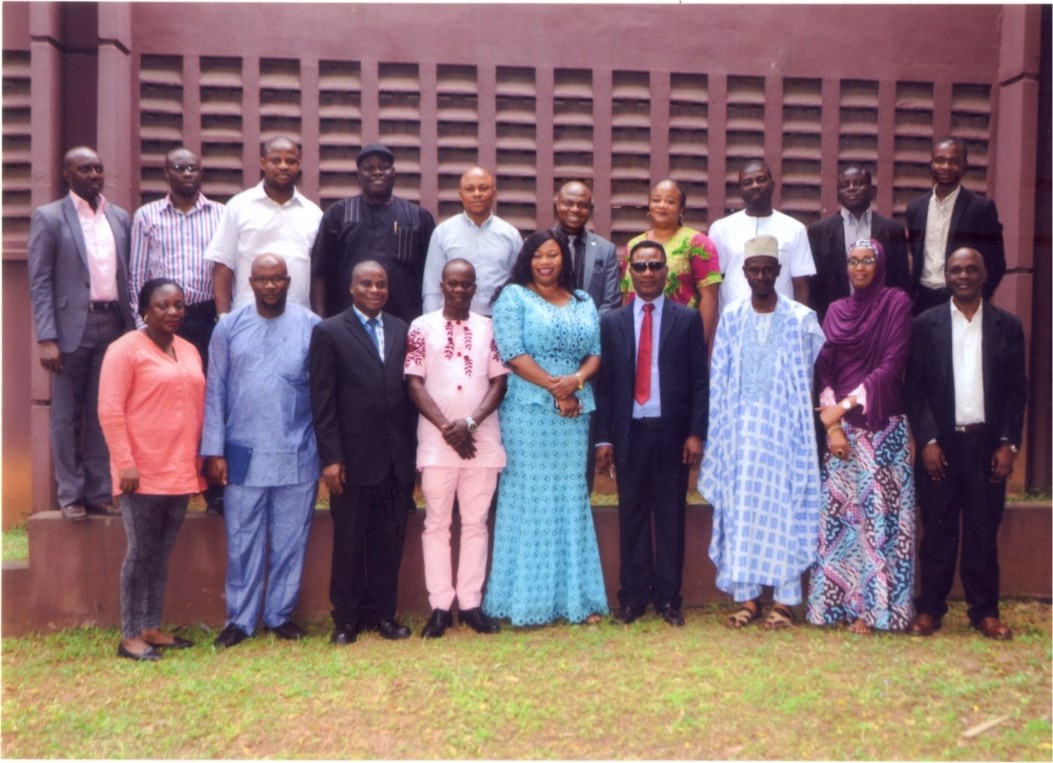 4Th Annual Labour/Trade Union Conference 2017
Theme: Collective Bargaining as a Tool For Organisation's Growth and Development
Date:
August 21st - 24th, 2017
Venue:

Centre for Management Development (CMD), Management Village, Shangisha, Off Old Lagos - Ibadan Expressway Toll Gate., Lagos, Nigeria.
Fee:
Participants based outside Nigeria $500 or Participants based in Nigeria N69,500
---
CONFERENCE OBJECTIVE
Conflict is a natural part of our lives. Learning to handle it well will improve your relationships with other members, co-workers and the employer. This conference will:
Deepen your understanding of conflict
Strengthen your communication skills
Provide opportunities to practice responding to conflict
What can your local union and Management do to get ready for bargaining? How do you choose a committee, prepare proposals and build membership support for bargaining? This conference will help you answer these questions and prepare your union for bargaining. The participants will learn more about the bargaining process by role-playing and discussing bargaining strategies. Learn how to develop a bargaining plan, present a proposal to management, and build support from the membership during bargaining.
CONFERENCE PROFILE
Collective Bargaining: Preparing for Bargaining
Collective Bargaining: Bargaining Skills
Combating Workplace Bullying
Communications: Social Media
Conflict Resolution
Building Strong Local Unions
Introduction to Health and Safety
Retirement Planning
TARGET AUDIENCE
Chairman, Chief Executives and Directors
Trade Union Officials
Industrial Relations Managers/Officers
HR Managers / Personnel Officers
Legal Advisers/ Officers
Senior Staff of National Industrial Court (NIC) and
Industrial Arbitration Panel (IAP)
All union and management representatives of all labour-management consultation committees should participate in joint learning on labour management consultation
ACCOMMODATION: This Conference is non-residential. Participants are to lodge in hotels of their choice near the conference centre. A list of these Hotels will be provided on request.
3RD LABOUR/TRADE UNION CONFERENCE 2016
THEME: LABOUR–MANAGEMENT RELATIONS Strategies in TIMES of Economic Recession
Date:

10th - 13th October, 2016
Venue:

NSPRI Guest House, 32/38, Barikisu Iyede Street, Off UNILAG Rd., Onitiri, Yaba, Lagos.
Fee:

N65,000
---
CONFERENCE OBJECTIVE
Recession can be describe as decline in gross domestic product (GDP) for two or more consecutive quarters In economics, a recession is a business cycle contraction, a general slowdown in economic activity over a period of time (Websters, 2008). Economic recession is a period of general economic decline and is typically accompanied by a drop in the stock market, an increase in unemployment, and a decline in the housing market. Times like these require more collaboration in Labour – Management Relations Labour Union movements have been in the struggle for a better society and antidevelopment menace including corruption, social injustice that has rocked and weakened the efficacy of the Civil/Public service in Nigeria. What are strategies to be adopted by Labour in times of Economic Recession? Experts will unveil many strategic options.
CONFERENCE PROFILE
Management of Trade Unions in Nigeria under a Recessionary Economy
Labour in Crisis and the reinforced Economic Governance System
Worker Participation and industral relations
Sustainable Development and industral policy
Working conditions and job quality
Trade union renewal and Productivity Movement
Trade Union strategies to address austerity policies and to reinforce employment, quality jobs and social justice in Nigeria.
Social dialogue, collective bargaining, changes in the labour laws and fundamental rights
2ND LABOUR/TRADE UNION CONFERENCE 2015
THEME: LABOUR–MANAGEMENT CONSULTATION
Date:

12th - 15th October, 2015
Venue:

University of Lagos – Nigeria UNILAG CONSULT BUILDING Opposite Unilag International School, Lagos, Nigeria.
Fee:

N65,000
---
Learn the Keys to Union-Management Relations.
Deepen your understanding of meaningful and effective consultation and the roles and responsibilities. You will review tools and procedures to fulfill the mandate of the committee and work with other participants to create a vision for the future and a plan for its implementation.
Workshop Objectives
The objectives of the workshops are:
To provide an opportunity for the parties to critically analyze the existing labour-management relationship;
To agree on where it needs to go;
To determine how it can be constructively managed;
To clarify (and build mutual respect for) common and divergent interests;
To explore issues of trust and risk taking associated with working collaboratively;
To improve the knowledge and skills for working jointly;
To develop core principles and guidelines for the working relationship;
To produce working tools to guide consultative processes and practices.
To have an opportunity to interact with union and management representatives from a variety of sectors within your region.
Labour–Management Consultation
-Procedures, Processes and Practices.

Problem-Solving Skills at the Employee-Supervisor and Union-Management levels
-Effective strategies for addressing employees' welfare
-Strategies for motivating, coaching and counselling employees- Supervisors  to achieve common purpose and objectives
-Effective team spirit and interpersonal skills needed to turn union members to formidable teams with common purpose and interest
Rights & Duties of Parties In Industrial Relations
- Basis of Rights and Obligations
- Employee Rights and Duties
- Employer's Rights and Duties
- Controversial Areas
Conflict Management: Competition vs Conflict, Barriers, Root causes, Categories, Typical stages and How to effectively resolve conflict.
The Rights And Duties Of Employers And Employees
-        The Psychological Contract
-        Contract of Employment
-       Terms and Conditions
-        Protection of Special Persons
People Power / Transformation in the Workplace
: Focus on how recruitment, employee development, talent retention, performance management and employee well-being can impact on an organisation's performance.
LABOUR/TRADE UNION CONFERENCE 2014
"LABOUR RELATIONS IN CHANGING TIMES"- Government, Organisation and Unions Collaborative Approach to Improving National Economy
Date:

September 2 – 5 , 2014
Venue:

University of Lagos – Nigeria UNILAG CONSULT BUILDING Opposite Unilag International School, Lagos, Nigeria.
Fee:

N65,000
---
CONFERENCE RATIONALE

Disruptive labour disputes and industrial actions are taking its tolls on national productivity and as such every organization must evolve sustainable strategies to create a culture of industrial harmony and an environment where the management and the trade unions see themselves as strategic partners in driving the organizations corporate goals. It is against this background that this conference is conceived. Participants will be exposed to the current trends and best practices in labour and industrial relations management. Impact of Industrial Conflicts Mismanagement will also be discussed
COVERAGE
Modern structures for the Management of Industrial Relations
Trade unions as a Strategic Business Partner: T he Changing Roles of T rade Unions in Today's Public Sector
Best Practice Steps and Pathway s in Resolving Disputes
Aligning Trade Union Strategies and Expectations with Organisation's Goals and Corporate Mission
Unions, Productivity and the New Industrial Relations – Strategic Consideration
Enforceability of Collective Agreements
Protected and Unprotected Strikes
Effective Mediation and Industrial Conflict Resolution: Options and Strategies
Defining Rights, Duties and Obligations in a Tripartite Employment Relationship (i.e. the principal, contractor companies and contractor employees)
Conflict Resolution Skills For Union Leaders
Public Speaking Skills For Union Advocates
Current issues in Collective Labour Relations